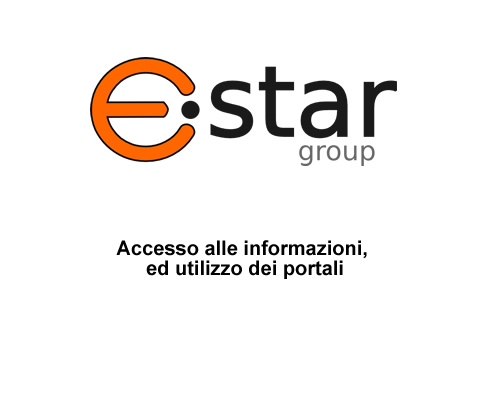 Software and services agreement
PLEASE READ THIS SOFTWARE AND SERVICES LICENSE AGREEMENT CAREFULLY BEFORE DOWNLOADING OR USING THE SOFTWARE OR SERVICES.
BY CLICKING ON THE "ACCEPT" BUTTON, OPENING THE PACKAGE, DOWNLOADING THE PRODUCT, OR USING THE ESTAR GROUP WEB SERVICES, YOU ARE CONSENTING TO BE BOUND BY THIS AGREEMENT. IF YOU DO NOT AGREE TO ALL OF THE TERMS OF THIS AGREEMENT, DON'T USE IN ANY CASE ESTAR GROUP SOFTWARE OR WEB SERVICES.
Single Company License: Estar group and its suppliers grant to Customer ("Customer") a nonexclusive and nontransferable license to use the Estar group software ("Software") As a web service.
EXCEPT AS EXPRESSLY AUTHORIZED ABOVE, CUSTOMER SHALL NOT: COPY, IN WHOLE OR IN PART, SOFTWARE OR DOCUMENTATION; MODIFY THE SOFTWARE; REVERSE COMPILE OR REVERSE ASSEMBLE ALL OR ANY PORTION OF THE SOFTWARE; OR RENT, LEASE, DISTRIBUTE, SELL, OR CREATE DERIVATIVE WORKS OF THE SOFTWARE.
Customer agrees that aspects of the licensed materials, including the specific design and structure of individual program, constitute trade secrets and/or copyrighted material of Estar group. Customer agrees not to disclose, provide, or otherwise make available such trade secrets or copyrighted material in any form to any third party without the prior written consent of Estar group.
LIMITED WARRANTY
The web services are delivered with a a dedicated support, to solve eventual software bugs depending from the code.
the Software substantially conforms to its published specifications.
the Software is provided AS IS. In no event does Estar group warrant that the Software is error free or that Customer will be able to operate the Software without problems or interruptions. Estar group is at customer disposal in every case to evaluate and fix eventual bugs reported to the Estar group company.
This warranty does not apply if the software (a) has been altered, except by Estar group, (b) has not been used in accordance with instructions supplied by Estar group, (c) has been subjected to abnormal physical or electrical stress, misuse, negligence, or accident, or (d) is used in ultrahazardous activities.
DISCLAIMER. EXCEPT AS SPECIFIED IN THIS WARRANTY, ALL EXPRESS OR IMPLIED CONDITIONS, REPRESENTATIONS, AND WARRANTIES INCLUDING, WITHOUT LIMITATION, ANY IMPLIED WARRANTY OF MERCHANTABILITY, FITNESS FOR A PARTICULAR PURPOSE, NONINFRINGEMENT OR ARISING FROM A COURSE OF DEALING, USAGE, OR TRADE PRACTICE, ARE HEREBY EXCLUDED TO THE EXTENT ALLOWED BY APPLICABLE LAW.
IN NO EVENT WILL ESTAR GROUP OR ITS SUPPLIERS BE LIABLE FOR ANY LOST REVENUE, PROFIT, OR DATA, OR FOR SPECIAL, INDIRECT, CONSEQUENTIAL, INCIDENTAL, OR PUNITIVE DAMAGES HOWEVER CAUSED AND REGARDLESS OF THE THEORY OF LIABILITY ARISING OUT OF THE USE OF OR INABILITY TO USE THE SOFTWARE EVEN IF ESTAR GROUP OR ITS SUPPLIERS HAVE BEEN ADVISED OF THE POSSIBILITY OF SUCH DAMAGES.
In no event shall Estar group's or its suppliers' liability to Customer, whether in contract, tort (including negligence), or otherwise, exceed the price paid by Customer. The foregoing limitations shall apply even if the above-stated warranty fails of its essential purpose. The service is provided from Italian Cloud service.
This License shall be governed by and construed in accordance with the laws of the State of Italy, and EU directives as if delivered wholly within the state and without giving effect to the principles of conflict of law. This License constitutes the entire License between the parties with respect to the use of the Software.
The court of Sassari (Italy)shall have exclusive jurisdiction over any disputes relating to the terms and conditions mentioned above